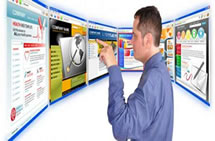 If you are looking for professional Dedicated web development company, you have come to the right place.
Xpeed Designers is a professional, full-service web development company. We've the proven experience and expertise in designing website that succeed by bringing in inquiries, which generate sales and are an asset to your business.We specialize in web design and development, but we also place a lot of focus on internet marketing. That's because having a great web site - isn't enough.
Website is an art . Every website is different, for this reason WE offer free consultation, to discuss the outline of your project, and your requirements. All websites are designed and programmed to be search engine friendly.
The mission of our web design company is to provide our clients with the modern web 2.0, innovative, cost- and time-effective solutions for their websites. We strive to accurately represent your values, mission, character and head your site towards your target audience, making it relevant to your market and field. We offer affordable, fast, accessible and user friendly custom designed works which help you grow your audience and business. XpeedHost.com has individual approach to every client, flexible support and services system. Our engagement can add value at any stage of a lifecycle:


Designing of a new Eye Cathing website
Redesign existing website
Make your own forum
Custimze whmcs, Hostbill Billing Software
Maintenance & management of an existing website
Effective general layout
Online sales pages need to be simplistic and easy to use
Efficient use of space & User friendly navigation
Compatible Color theme & Productive user interactivity
Not happy with the look of your current website? I can help rejuvenate your website, giving it a fresh new look and feel. We also provide PSD to HTML conversion service at an affordable rate and quick turnaround.




Xpeed Design work with:




Your Personal Website, businesses, Ecommerce, Forum, Billing software, and charities looking for their first web site
Existing organisations looking for their KickAss web site
Companies looking for help in recovering failed website development projects from other website design agencies.
Key Features of our Web Design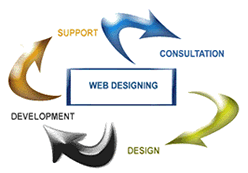 SEO Friendly Div Based Full CSS Design
Free Logo Designing/ brand identity
Web 2.0 design implementation, in line with current design trend and industry standards
Unlimited Revision
Compliance with W3C standards: xHTML 1.0 or HTML 4.01., CSS 2.1 standard
Content Quality Validation
Use of single CSS file to define overall color theme and style definitions Intuitive navigation system
Use of Javascript frameworks and libraries like MooTools, Jquery, Prototype etc.
7 Day Turnaround Time.
Rationality of screen density, effective information presentation and directional sense
100% Satisfaction Guaranteed
Web design services include:

Corporate Website Development
E-Commerce Solutions
Website Marketing And Promotion
Graphics DesignM
Flash Web Site Design
Logo Design
Database Design and Integration

Web Based Application Development
Forum Design
Whmcs , Hostbill Customization
Custom Programming For Online Applications
Website Hosting
Online Inventory Management
Employee Management Systems
Website Maintenance